Car Wreckers Melbourne – Cash For Car Wreckers In Melbourne
We Wreck Cars for Cash or Sell your Car to Wreckers in Melbourne Metro Suburbs and Give Best Cash for Cars & Car Removals Service.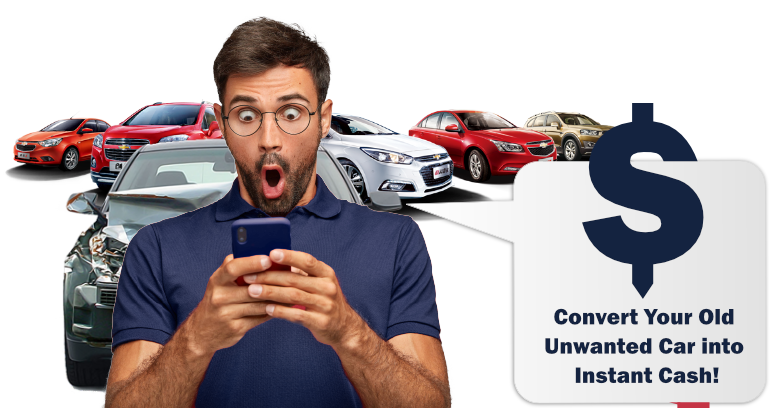 Car Wreckers in Melbourne is Melbourne's Top Auto Recycling Company that Sells High Quality Used Car Parts and Spare Parts and if you have old unwanted cars just lying around? Then we have some great news for you! The Car Wreckers in Melbourne team will help you remove and get rid of your car while paying you instant cash for cars.
To make things even better, our company will pay you top cash even for scrap metal and scrap cars. So why let grime and dust accumulate in your old car when you can turn it into money. If you are looking for the best car wreckers located in Melbourne, then you are at the right place. We solve the problems of all unwanted car owners.
Used Auto Parts & Spare Car Parts Wreckers
Why go through all the hassle of searching for someone to buy your old car when you can simply call our hotline at 03 9012 5958. Give us the details of your vehicle and with the help of cutting-edge computer software, we will provide you with a quote regarding its value. We are not like other self-serve car wreckers where you have to buy your own tools to remove car parts. we have over own mechanic available that remove second-hand car parts from the car for you and you can also your commercial vehicles to us for Top Dollar.
Rest assured that the technology we are using is the most modern, allowing us to give you the highest appraisal in the area. The Melbourne car wreckers team of professionals is ready to turn your scrap car into cash. So call us now and get paid on the spot.
CAR WRECKING OF USED AUTO PARTS

Find the Parts for your vehicle in Melbourne. Still unsure if we can do the job? Worry not because our Motor Wreckers Melbourne team specializes in removing all types of vehicles. That includes Cars vans, 4WDs, Utes, and even large trucks and boats. We are willing to pay up to $8,999 for your car.
Turn your scrap vehicle into cash with the help of auto Wreckers in Melbourne's fast and easy car removal, car wrecking and free cash for vehicles services. We deal in Wide Range of Vehicle Manufactures.
No matter what type of car you own or what model your car is, even if it is already wrecked, rusted or damaged, we will still buy it. We at Car Wrecker Melbourne will break your notion that there are unwanted vehicles that can no longer be put to good use. Even if you consider your car is completely wrecked, damaged or trash you can still trade it for cash.
PAYING CASH FOR CARS IN MELBOURNE
Finally decided to sell your car to us. Then come on and call our Phone hotline. We are proud to call ourselves the highest-paying cash for car company in Melbourne. When it comes to providing you with the most accurate and best value for your old car, we have years of experience and expertise to back us up.
To be exact our team of auto wreckers has over 10 years of job experience. Along with the latest computer software technology, this ensures that all of our customers are offered an accurate value for their vehicle.

Used Auto Parts & Spares Melbourne
If you want auto parts for your vehicle then call us today. we sell quality second-hand auto parts to customers with a guarantee. We are Top Auto Recyclers, who buy vehicles for recycling and 500+ vehicles in our stocks for auto parts. Our used auto parts prices are cheap and affordable. If you want to know more details about where and how to sell your car. Don't hesitate to call us today at the motor Wreckers in Melbourne, 03 9012 5958. When you call our professional and friendly staff will walk you through the entire process. All you need to do is provide us with the details about your car such as the vehicle brand, model, make, and whatever physical and/or mechanical issues it may have.
After that our evaluation team will give you a quote that is non-obligatory and is absolutely free. Our goal is to ensure that all of our customers are completely satisfied; with smiles on their faces as they do their business with us. For absolutely no cost, we can come to your location anywhere within Melbourne and the surrounding suburbs to get the car and pay you with cash on the spot. Trust us it's that easy.
FREE CAR REMOVAL SERVICES
Not only do we pay you for your unused vehicle but we will also be the one to provide you with the free car removal service. This means that you no longer have to call and pay for a different towing company nor do you have to drive your car to us.
We will be the ones to go to your location to get the car. Our staff will arrange a convenient time to tow your car from anywhere in Melbourne and nearby areas to our junkyard. All of this is done for your convenience.

WRECK YOUR CAR FOR CASH
Being one of the first vehicle Wreckers in Melbourne people ask "how can I wreck my car to your company". The process is simple. If you have an old, unused, and then wanted car, call us at 03 9012 5958. Once connected, tell our staff all the details about your car. Even if you consider your vehicle as "scrap", we will still buy it.
It doesn't matter if your car is made in Europe, America, Korea, or Japan. As long as you give us all the information, we will provide you with a quote for free. Once you reach an agreement on the price of your car. We will set a time for our Tow Truck to go to your place to pick up your car. Again, it does not matter where you are in Melbourne. Our team of car wrecker professionals will come to you and remove your car with absolutely no charges.
WE BUY ALL BRANDS, MAKES & MODELS OF CARS
We are willing to buy all types of vehicles. Even if it is completely unusable, we will still take it. You do not have to obtain a roadworthy certificate to buy your Vehicle. Regardless of the car's brand, condition, make, or model, we will instantly pay you in cash. In case you're wondering, here are some car models that we have bought from our customers:
Car Wreckers Melbourne experts will provide you with the highest appraisal for your scrap car. We can even pay up to $8,999 regardless of whether the car is still running or not. What are you waiting for? Pick up the nearest phone, speak to our friendly staff and let us help you with the removal of your car.
CASH FOR CAR BUYERS IN MELBOURNE
If you own an old Japanese-made automotive and are looking for Scrap Car Removal in Melbourne, then you're in luck! because we buy all types of cars. We pay the Top Cash for Japanese car brands and models, such as Toyota, Honda, Subaru, Mazda, Suzuki, Lexus, Fuso, Isuzu, Hino, Mitsubishi, and Nissan. Aside from the brands above we also buy Alpha Romeo, Hyundai, Audi, BMW, KIA, Daewoo, Mercedes Benz, Citroen, Holden, BMW, and Ford.
Do you have any unwanted, scrap, or damaged car that's taking up space in your yard or garage? Then Sell your Car for Car Parts. we here at Car Wreckers in Melbourne can turn your garbage into cash. We pay a handsome amount of cash for scrap vehicles as we own our wrecking yard to carry out eco-friendly wrecking. Why go through lots of trouble in finding the middlemen between car sellers and car wreckers to get rid of your car. Auto Wreckers in Melbourne also buy cars for scrap metals.
Easy Removal With Car Wreckers Melbourne
Here you can simply get your car removed and paid instantly. After spending more than 10 years in the car wrecking and car removal industry. We have developed the necessary expertise that will leave you satisfied. We provide the most reliable and most efficient car removal services, cash for cars Melbourne, and offer instant cash to Melbourne residents.
JAPANESE & EUROPEAN WRECKERS
So if you are looking for a legitimate buyer for your car, we are the right choice. Rest assured that we are a licensed and certified business. We ensure to you that our process of car removal and car dismantling is conducted and frequently managed by authorized staff to guarantee the safety of our environment.
If until now you are still unsure of where to sell your unused old cars. Call our expert telephone hotline by dialing 03 9012 5958. Not only will you get rid of your car. Freeing up some space that can be used for other activities – but we can also pay you up to $8,999 in cash.
BEST CAR AND TRUCK WRECKERS IN MELBOURNE
Having years of experience, we have dealt with different car makes models and ages. We can confidently say that we are the best truck wreckers in Melbourne. Whether you own a commercial or non-commercial truck, we will pay in cash for trucks in Melbourne. You can get up to $15,999 on the spot, and we even pick up your truck for free.
FEW STEPS AWAY FROM REMOVING YOUR OLD VEHICLE
Make a call today and provide us with the details of your vehicles such as Make & Models, the condition, location, and price. Then, our price experts will make the appraisal. If you are happy with the price, then let's seal the deal!
We Pay in Cash: Once we finalize the deal, simply give us a photocopy of your driver's license. You will be able to get the quoted price immediately.
Get the Price and Book your Time: After agreeing on the quotes price, you can arrange a specific date and time to get your cash instantly.
We Will Pick Up the Vehicle: After you receive your cash, just sit and watch as our truck driver picks up your damaged car.