Recycling Vehicle
When you have a vehicle which is beyond repair, is not worthy of repair, or is overly damaged, you can help recycling it by selling to a junkyard like
auto wreckers Melbourne
. Most of our cases are when the vehicles are not allowed to be left in the place that will cause the vehicle owner to pay the wrecker to tow the vehicle away. However, in Car Wreckers Melbourne, we are the one who will pay yours for letting us tow your vehicle.
Customer Service
For customers who needs to get their vehicles picked up in the soonest time possible, we can have our professional teams extract the vehicle from the area and bring it into car wrecking yard. These circumstances only apply in the nearby area of Melbourne. However, there are also instances that customers can remove the vehicle themselves rather than us to be the one to howl it. This will not affect the appraisal value that will be given to you.
The most common situation would be the customer calling our hotline and inquiring whether our professional team is available. Glad to inform you that we are always available therefore the customer is usually asked to provide the details of their vehicle and we will come to pick it up at a suggested time. The vehicle is typically towed from your place` to our yard for free.
There are so many
used car buyer
and dealers who always interested in buying cars. They give
cash for old cars
on same day without giving you any headache.
Valuable Parts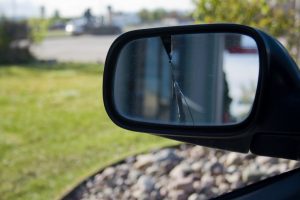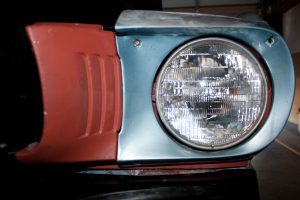 Some parts that are typically removed from automobiles are commonly anything that can still be sold such as seats, exhaust system, lights (known as headlights, tail lights, and blinkers), mirrors, etc.  Those vehicles that considered to be already outdated models will mostly to get half of their body removed and be stored in our yard. Unbroken windows, as well as windshields, will also be removed and resold to other customers who needs them.
Used car parts
, however, such as engine and transmission are extracted in order to rebuild and sell it for a lower price than the others. But with those vehicles which are still repairable will be restored and re-sale it to customers who want it or to collectors.
If you have any old truck for sale, then probable
cash for old trucks
are best commercial truck dealers all around Australia and particularly in Melbourne.
Benefits
Vehicles mostly compose of steel and it does not decompose therefore recycling steel will save more energy and natural resources. With proper dismantling may save our environment. Some vehicles way beyond 2003 found out containing mercury auto switches basically used inconvenience lighting and anti-lock braking systems. And recycling it includes removing the mercury before they are shredded. In order to see the benefits of car recycling, just go through the scrap yard of
Melbournecarwrecker
Vehicle recycling also saves million on oils and steels that would have been used if manufacturers will keep on making new ones. It also keeps metals to be left a form landfills, therefore, it will be reuse and back to consumer use. We are here to reduce some scrapped and
junk cars for cash
from the road.