Mazda Wreckers Melbourne
Mazda is one in the list of biggest automaker by production worldwide. Mazda is not just about driving performance but provide advantage to the owner with confidence and pride which evokes the emotion of motion and make customer's hearts beat with excitement. Most consumers choose Mazda cars for being a Bio-car as it aims to become more environmentally-friendly and having a SkyActiv technology used in the new Mazda cars resulting to greater performance. Despite of these high-end innovated cars, damaged and mechanical issues will take place on your scrap Mazda car. So if you are in Melbourne and want to get rid of your Mazda car, van, 4wd, or truck for cash then call Mazda Wreckers Melbourne.
If your goal is to have a spacious room in your garage or backyard and cleaner looking house that will be achieved by removing and disposing your scrap car then Mazda Wreckers Melbourne is here for you.
Earn cash from your scrap Mazda cars
Removing and disposing your car is not the only service that we are offering, we will also pay you with cash immediately. Earn up to $6,999 without any added fees, charges and deductions from your final receipt. As long as you are located within Melbourne or any nearby places, the door-to-door service will be free. For we value every materials and substances of a car especially Mazda car containing technologies that increases the engine performance.
Call the hotline 03 8578 4693, we will promise that you will be guided properly and served immediately. Mazda Wreckers Melbourne will give you the highest price quote that any car wreckers could ever offer.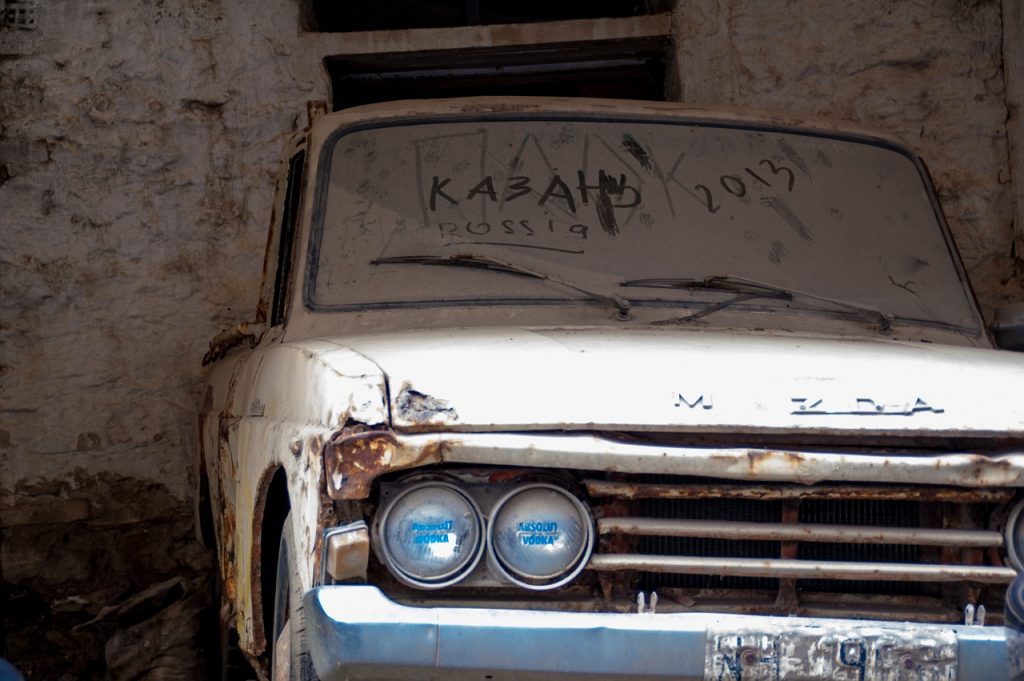 How to sell my scrap Mazda car
This will be your list or guide in dealing with our processing.
Call the hotline 03 8578 4693 and our friendly agent will pick up your call. He/she will be the one who will assist you all throughout the transaction.
Answer the questions that will be part of the process. The details of the car will be its model, age and the damages that it occurs (physical and mechanical).
Our latest version of computer software will be the one to generate your correct quoted price. You and our agent will have to agree on the amount of the appraisal. The basis of the price is the details that are given to him.
Once the amount is decided, set a proper time and date that is convenient to both party.
Wait for the schedule and kindly welcome and let our team to remove or tow your scrap Mazda car.
When we already removed the scrap and bring it to our junkyard, we will definitely pay you in cash on the spot.
This list will inform you on how to avail our service with an easier and faster processing.
Mazda car Wreckers Melbourne
Mazda car models that we have wrecked in our junk yard.
Mazda 1200, 121, 1300, 1500
Mazda 2, 3, 6
Mazda 323, 626, 808, 929
Mazda Capella, Capella RX-2
Mazda Eunos, 500, Eunos 800
Mazda RX-3, RX-4L
Mazda van Wreckers Melbourne
Following is some Mazda van models that we collect and wreck in our junkyard.
Mazda E1800
Mazda E2000
Mazda E2200
Mazda E2500
Mazda 4wrd Wreckers Melbourne
Here are some 4wds that we love to buy for wrecking with top money for it.
Mazda 6
Mazda 626
Mazda all 4wd
Mazda truck Wreckers Melbourne
We buy every model of Mazda truck regardless of its condition. Following is some Mazda truck models that we buy and give cash for them on same day.
Mazda E2000, E2500 Tray, E2500 Van, E4100
Mazda T4600 Service Truck
Mazda T3500, T4000
Mazda T4000 Cab Suspension
Mazda T4100 Cab Chassis
Mazda T4100, T4600, T6400a
Mazda Titan
Even if your Mazda car model is not in the list, we will still buy it and happily put it on our facebook account. Mazda Wreckers Melbourne is here to buy and help you remove and proper dismantling. We will definitely perform the promised service to you once you have called at 03 8578 4693. Because we believe that there is some money in the junk.