Car Wreckers Altona Service
Selling an old car for cash? TRUST Car Wreckers Altona today!
Our company takes pride in being the car wreckers company in Altona that offers the fastest car removal services and the highest paying cash for cars company in the area. We can offer up to $ 8 000 or more for your car!
Car Wreckers Altona is a fully licensed car buyer with competent and friendly staff that will walk you through the process with utmost confidence.
From your initial call to the booking until the final transactions, we got you covered!
Upon striking a deal with your auto, insist on a clean wrap up. Our company assures you that all the right paperwork will be given, no less. This will help you avoid any hassle in the future. We know the importance of legal documents and will save any inconvenience.
Dial us today at 03 9012 5958 and enjoy our services!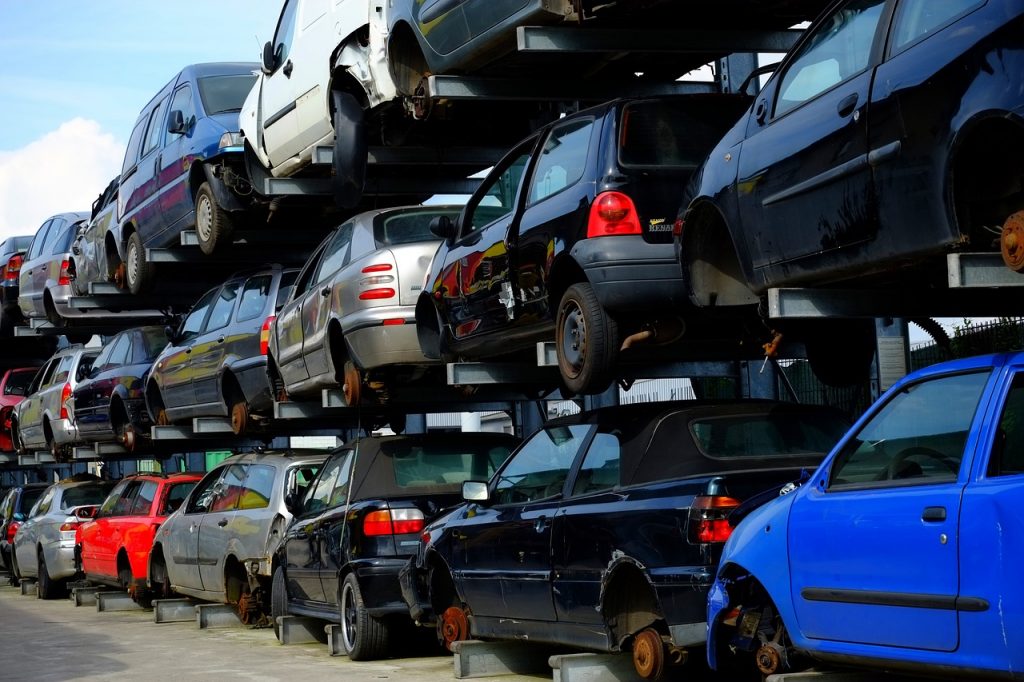 Free Cash Quote and Car Removals in Altona
Altona car wreckers will appraise your car and offer you the price quotation without delay. We will evaluate your car for free without any obligations. We handle all the necessary paperwork which are fully licensed, bonded and insured.
We also offer car removals FREE of charge. We can come right directly at your doorsteps, all you need is ring us up today!
Our company is not only limited to procuring old cars. We also offer services like cash for scrap vans and cash for scrap trucks. We buy all makes and models of junk vehicles regardless of age or condition, whether your car is broken or delisted. We guarantee a stress-free and fast services.
If you are wondering to what extent we are willing to provide our services, here is the list of car conditions we are ready to tow away: (1) Free scrap or junk cars, (2) Old or used cars, (3) Damaged or dented cars, (4) Crushed or half-crushed cars, (5) Burn or worn out cars.
Our offers come directly to you and whether your car is running or not, we'll pick it up. We handle all the necessary paperwork which are fully licensed, bonded and insured.
Secondhand Auto Parts in Altona
Our company is the leading automotive recycling industry with over 500,000 quality recycled parts on hand. To continue to offer our customers the largest selection of inventory, we are purchasing vehicles every day.
Our company takes care of your unwanted or damaged vehicle and moves it off from your property for you. Parts from the car will be salvaged and cleaned to be put up for sale while metals will be scrapped and sold to the metal industry.
We make sure your old vehicles get environmentally processed and recycled in Altona car wreckers. All fluids, oils and harmful chemicals are removed from the vehicle and handled in an environmentally friendly manner.
The used parts typically dismantled from automobiles are generally any that can be re-sold such as the light assemblies, which are headlights, blinkers, and tail lights, seats, parts of the exhaust system, side mirrors, etc. You will always know when it's time for car dismantling or auto wrecking when your car's condition is going south.
What better way of getting rid of your old car than by selling it to us at Car Wreckers Altona?
Choose Car Wreckers Altona Today!
Get the best quote for your old, scrap car here at Car Wreckers Altona!
Selling your car for cash is a great way to profit without costs. Unlike most car wreckers which are limited to specific makes and models of cars, our company caters all car makes and models regardless of age and condition.
Established for over 10 years, our company is widely regarded as one of the country's most modern and professional car wrecking agents and auto parts recyclers. Altona car wreckers have staff that is composed of competent professionals backed up with years of experience in car removal, car dismantling, and car wrecking industry.
Our company also uses the most modern technology in storing clients' data for faster transaction and regular monitoring. So if you are looking for a legitimate buyer for your car, we are the right choice. Rest assured that we are a licensed and certified business.
Ring Us
Contact us at 03 9012 5958 or email us at quote@carwreckersinmelbourne.com.au for transactions.
For instant cash offer on your unwanted car, truck, van, ute, commercial vehicle, etc. no matter what its condition, you know where and how to contact us. Drive-in cars are also highly accommodated. You can drop by our site anytime. Give us a call ahead of time to guarantee that you will be looked for in the best way possible.
Don't hesitate today and ring Car Wreckers Altona! We're waiting for you.