Back then, when people need to get rid of their old cars, they would  have to find a way to transport it to the junkyard on their own. This was because car wrecking companies did not offer car wreckers and car removal companies or even if they did, the customers would have to pay additional fees for it. Because of that, people would have to hire towing services which weren't exactly cheap.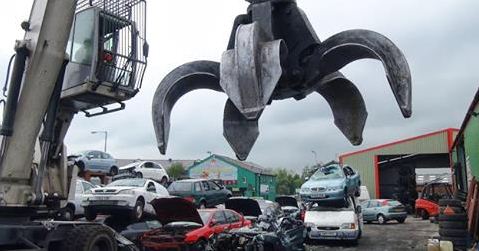 Luckily, those days are long gone. Nowadays, Melbourne auto wrecking companies are offering free car removals services to anyone living within the vicinity of the Melbourne region. These companies are not only willing to do the heavy work like the towing, dismantling, and car disposal for free, some companies are also giving the junk car owners cash on the spot. In the last decade or so, the Melbourne car wrecking, car dismantling, and car removal industry has experienced significant growth. More and more businesses are popping up all over the place.
Now, this is a situation where everyone benefits. Not only the people doing the wrecking or those who are availing of the free car wrecking services, but the environment as well. By properly dismantling scrap cars, companies are finding ways to dispose and recycle the spare parts that are still operational just like melbournecarwrecker.com.au
The car removal process
When you decide to have your car removed and dismantled by Car Wreckers Melbourne, all you need to do is call 03 9012 5958. Tell them the experts all the details about your car, making sure to specify its make, model, age, and condition. The Melbourne car removal expert will then give you a free price quote. Of you need a Citroen wreckers Melbourne experts, we are glad to tell you that we are the right choice.
If you agree with the offer, set your desired date and time of removal and wait for the team to arrive. You don't have to pay for anything, the service is completely free.
Car removal and car wrecking in Melbourne
Anyone living in the Melbourne region is entitled to avail of our free car removal service. Get rid of your scrap cars for cash, for no cost! Call us at 03 9012 5958 or send us an email at quote@carwreckersinmelbourne.com.au.
Car Wreckers Melbourne
Factory 5 No. 226 Frankston-Dandenong Road, Dandenong South
03 9012 5958