A lot of car owners see their junk, scrap, old, and nonfunctional cars, utes, vans, and trucks as nothing but garbage that should simply be dumped. But we don't. We at car wreckers Melbourne see these so-called "trash" as treasure. Why? That is because we know exactly how to recycle all scrap car parts. The old car seats and seemingly unusable metals can actually be reused if done properly!
Our customers often call our office asking us to remove scrap cars from their property. What they don't know is that our Melbourne car removal and car wrecking service will give them cash for their old cars.
We Buy All Scrap Cars
Melbourne's team of scrap car wrecking expert will buy all types of cars. We do not choose cars by its make or model. Whether you own an old Ford, BMW, Hyundai, toyota, Mitsubishi, or some other car make, you will still receive money for it.
We specialize in wrecking American, European, Japanese, and Korean car makes, so if you own any scrap car from these nations, then we are the best Melbourne car removal and car wrecking company for you.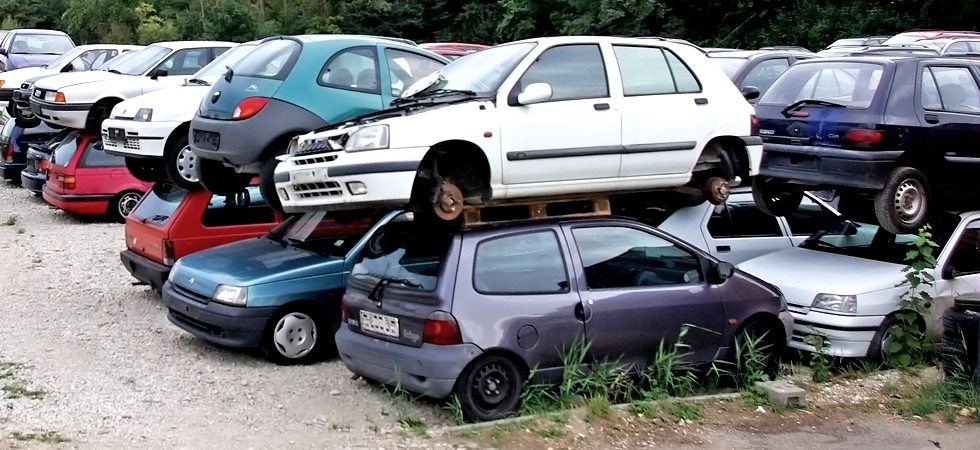 Top Cash for Cars
If you think that your scrap car is not worth much, then you are wrong. Most junk cars actually have large monetary value depending on the condition of its scrap parts.
Our company offers cash for scrap cars and we are recognized for being the best Ford wreckers Melbourne company because we know how to find the exact value of these autos. We want to recycle spare car parts as often as possible because doing so helps the environment by reducing the amount of garbage that is comes from dumped vehicles.
Our clients love our free Melbourne car removal and car wreckers service because we are willing to give them as much as $8,999.
Recycle, recycle, recycle!
Being responsible for throwing your own garbage properly is a good thing. Still, the reusing old items such as spare car parts is a great way to reduce costs and even potentially earn money.
Car Wreckers Melbourne guarantees that no reusable part of your car will be thrown away. If you are in need of a way to get rid of your old, scrap, or damaged vehicle, then we are the best car disposal company in the region. We are now wrecking every kind of Japanese vehicle with our toyota wrecking service in Melbourne.
Call us at 03 9012 5958 and get a free quote which will allow you to get the highest price offer for your old car.
Car Wreckers Melbourne
Factory 5 No. 226 Frankston-Dandenong Road, Dandenong South
03 9012 5958