Second Hand Batteries in Melbourne
Maintaining your car to keep it in tip-top shape requires that you spend a lot of time and resources. As the owner, it should be in your best interest to keep your car in great shape to ensure that it runs perfectly without risking you and everyone around you while you drive. With that in mind, you should make sure that your car battery is of high quality. That's where we come in. Car Wreckers Melbourne offers auto owners with top second hand batteries in Melbourne.
High Quality Used Car Batteries in Melbourne
Need a battery for your new car? Or is your old car battery too damaged to be recharged and reused? If so, contact the best Melbourne car wreckers company today by calling 03 9012 5958. We offer the Melbourne best second hand car batteries to anyone who needs them.
We provide car owners with high-performance Melbourne used car batteries that are not only cheap but are also guaranteed to last you a very long time. We offer them at the best prices available. In fact, we have been told that our services are better than door to door car battery dealers in Melbourne.
Why You Should Buy Second Hand Car Batteries
A lot of people asked me the following question before:
"Why should I buy used car batteries in Melbourne? Aren't new car batteries better?"
If you're a car owner, I'm pretty sure this question has already come up to your mind at least once before. Today, let me answer that for you.
First of all, buying used car batteries Melbourne will cost you a lot less. Depending on your auto make and model as well as the car battery brand that you choose, you may have to spend anywhere between $100 to $300 dollars for brand new ones. With second hand auto batteries in Melbourne, you can get one for as low as $30!
Another reason to opt for used batteries is the positive impact that it will have on the environment. Victoria is a clean and wonderful place. If you want to keep it that way, buying reconditioned car batteries in Melbourne is a great way to start. Prevent battery fluid from seeping into the soil and bodies of water by purchasing batteries from the best car battery wreckers in the city.
The third reason is that we only offer Melbourne high quality used car batteries. We are the top car wreckers and car dismantlers in the area and we will only provide our customers with top quality used car parts that are of high quality. Rest assured that all the batteries that we sell have undergone strict quality assurance procedures.
Discount Car Batteries All Across Melbourne
Considering how difficult it is to find Melbourne second hand batteries, we make it a point to keep our products and services readily available for your convenience.
If you've been searching around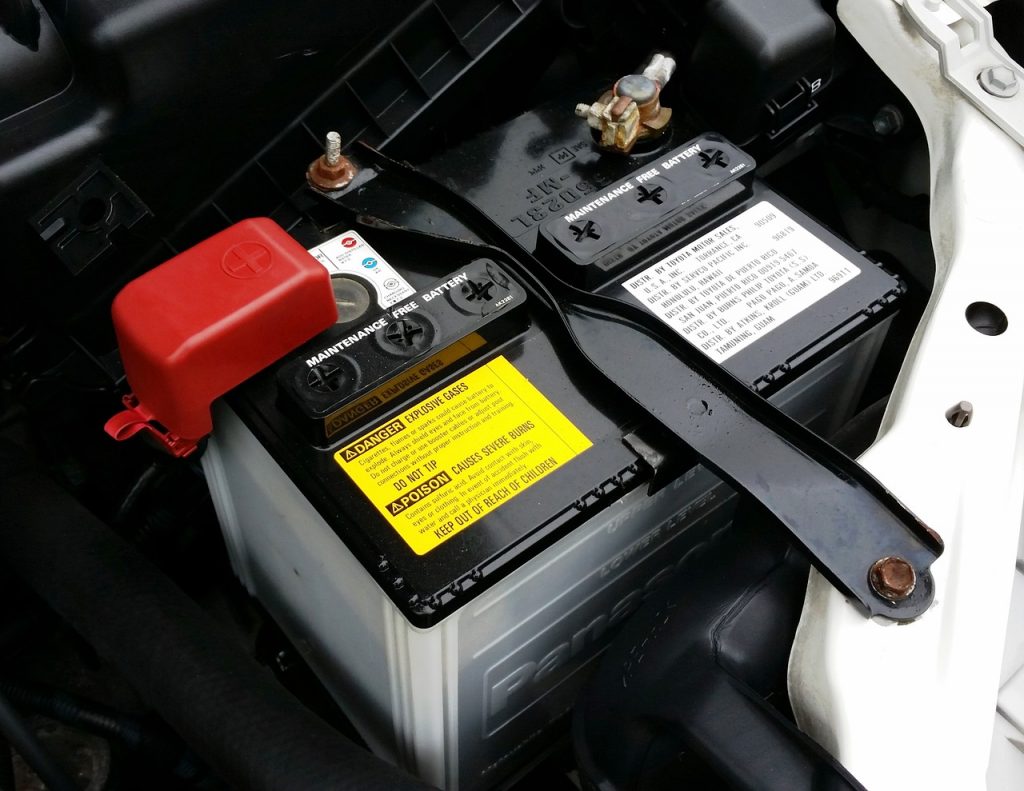 the city for:
●Second hand car batteries Brimb
ank
●Second hand car batteries Dandenong
●Second hand car batteries Darebin
●Second hand car batteries Docklands
●Second hand car batteries Manningham
●Second hand car batteries Moreland
●Second hand car batteries Whitehorse
●and other Melbourne service areas…
Then you have come to the right Melbourne Second Hand Batteries dealer! We buy, recycle, fix, test, and sell used batteries that are in perfect working condition at discounted prices. That's right, we offer discounted used car batteries in Melbourne because we want YOU to save money. We love cars and we believe that owning one should not cost you an arm and a leg.
Top Second Hand Car Battery Brands Melbourne
Our company offers thousands of used, reconditioned car batteries Melbourne and we can guarantee you that whatever brand of car battery you need, we will have it! If you can't find it in our warehouse, we'll be happy to locate it for your convenience. The used car battery brands that we have are:
●SCA Car Battery
●Century Car Battery
●Diehard Car Battery
●Yuasa Car Battery
●and more…
Get the Cheapest Top Quality Melbourne Used Car Battery Today
If you're already tired of getting sub par used car batteries, get in touch with us today! You will be greeted by experienced automotive professionals that will gladly guide you through your second hand battery selection process. It doesn't matter if you have an Audi, BMW, Citroen, toyota or other car makes. You ask for it, we have it. We will have the right battery for it. You will be able to select, test, and purchase the best car battery of your choice. Visit Car Wreckers Melbourne today!